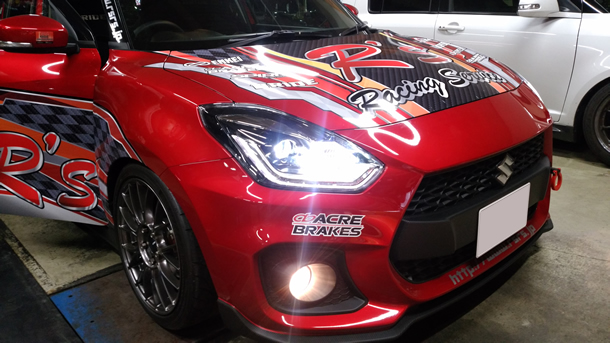 Current Swift has an automatic headlight adjustment system in standard. When low down the car, an axis of headlight will be tilted and sometimes it will be hard to see the front ahead by the original system. RRP has developed the headlight adjusting equipment system with manual switch enable to control the axis of headlight from inside the driving room.
When you drive in city, you can adjust in low position and driving on hill climb, you can adjust in high position for your safety drive.
The working time when you switched will be approximately 10 seconds after switching so you can use this system even when you are driving a car.
The fittings are very simple with one touch harness.
[ Note ]
This function effects for headlight movement only in dipping (low beam) position, not in use in high beam position.
Please click the left banner to inquire us, we'll reply you as soon as possible.