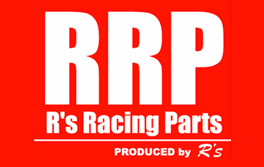 This item is a reinforced product for a rear damper upper bush.
When users change a damper kit, they use the stock upper rubber and we found many cases of rubber exhausted with aging. RRP Reinforced Rear Upper Bush is designed for stable cornering when driving without any twisted in corner. We adopted the urethane rubber solidity.
Even you choose the high performance dampers, but it won't perform well if the rear bush was a poor quality. RRP Reinforced Rear Upper Bush is developed for the users if the stock rubber is already degradation or for a user aiming the high performance pulling the damper character.
The shape is as same as the stock rubber so you can change our bush simply without any processing.
We also accept a custom made size for the usage of special rear damper upper shaft collar with additional fee of 2,000 JPY.