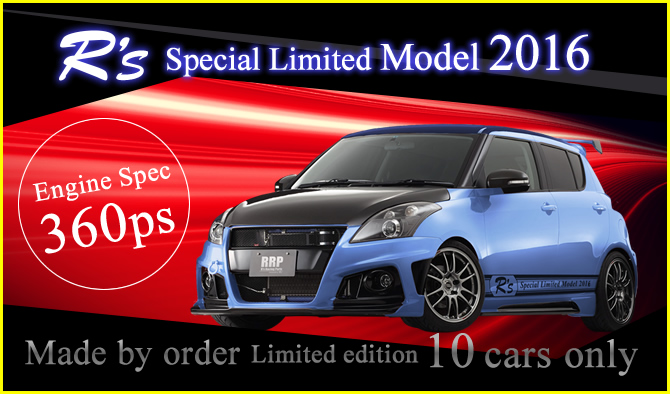 We tune up your car with the same spec
of R's Special Limited Model 2016.Tuned by R's Inc CEO Kensaku Matsuno for all settings and adjustments.
5 cars only !! first come first served!! Special Price 5,500,000 JPY
Note:

Above price (5,500,000 JPY) is EX-WORKS Hamamatsu Japan.
There may be the case that you cannot import this car by the law of your country.
We hope you understand the above condition.
If you have any questions, further requests and feedbacks, please feel free to ask us to trade@rsrs.jp

April, 2016
We had released the new items with the following link.


Please click the left banner to inquire us, we'll reply you as soon as possible.